Who We Are And What We Do
Trylene is your On-Shore electronic manufacturing partner. We provide services from concept development to quick prototype development all the way to full-scale production. We are an emerging company in the world of contract manufacturing, established with the motive of providing "Complete Customer Satisfaction" to our customers. This goal of ours is achieved by implementing state-of-the-art technologies, equipment and methodologies that assures the best quality products are delivered on-time at the most competitive price. This makes Trylene a one stop destination for our customers looking for contact manufacturing services performed locally at a competitive price.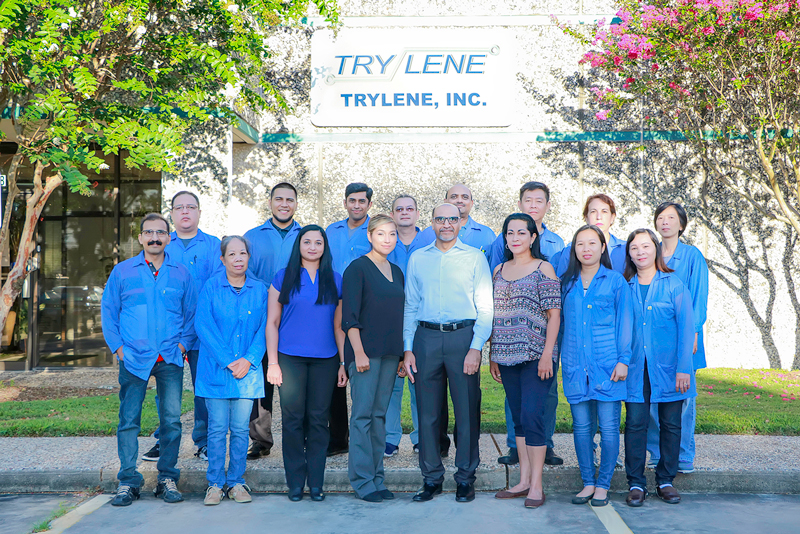 Made In The Usa
We understand that the benefits of offshore manufacturing have flattened and that many companies are looking for onshore manufacturing partners with the capability to deliver assembled products at a competitive price. Our goal from day one was to provide this opportunity to our customers to reduce the need of forecasting product and providing the ability to ramp up production as needed without extended lead times for delivery. We are proud to offer complete contract manufacturing services right here in Houston, Texas.
Our Management
Trylene, Inc. was founded by Paresh Jasani in 2012 after working many years in the board manufacturing business. In 2011 Paresh began assembling an experienced team through the industry contacts and relationships he had built through the years. The team assembled is dedicated to delivering quality products and understands the importance of on-time delivery. We understand electronics manufacturing starting with bare board design all the way through complete box build assembly.